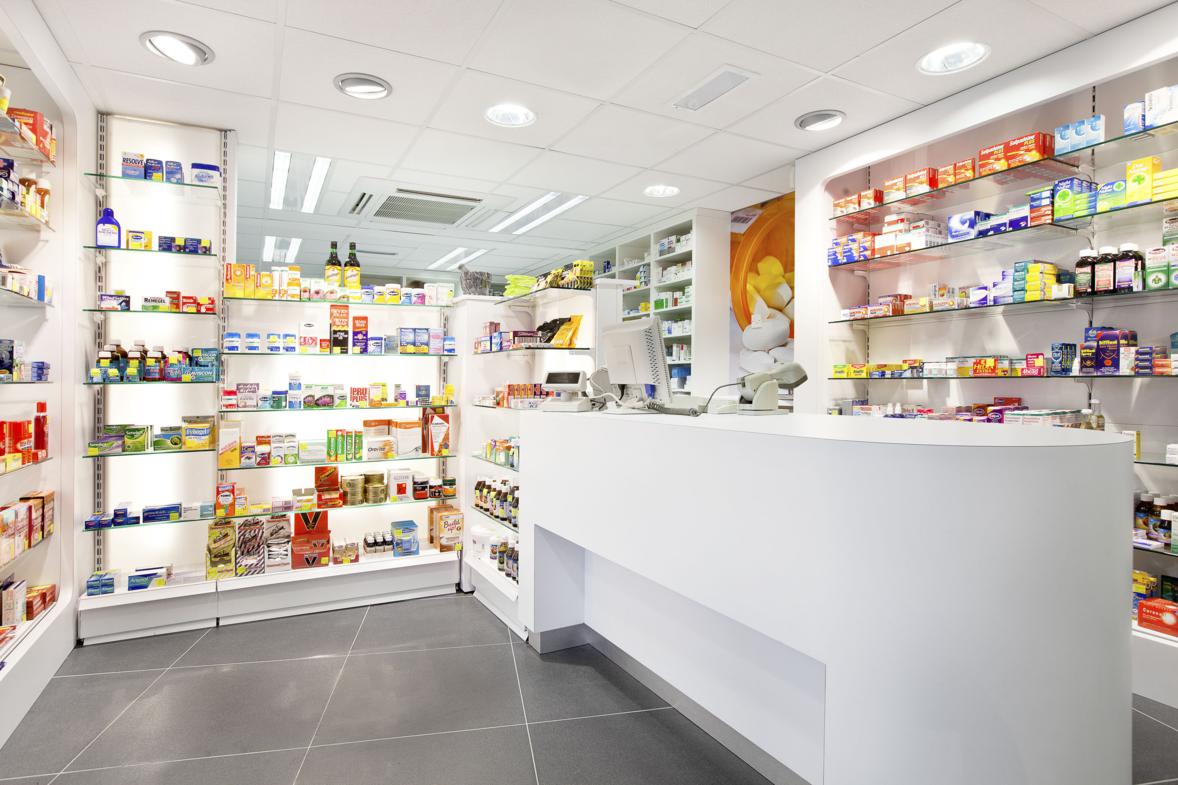 Tired of Taking Too Many Pills?
Instead of simply getting you to take all the medications, our pharmacists are medication specialists who can review all your medications to make sure they are safe and necessary for you and your loved ones.
We also work side by side with our doctors. If you don't have a doctor, we will even help you to get to see one as well.
This service is available Free of Charge to you. Call us TODAY to book an appointment.
What is De-Prescribing? Could 'less is more' apply to your medication needs?
According to the Canadian Institute for Health Information, taking 5 or more medications doubles your risk of experiencing side effects when compared to someone taking only 1 or 2 medications.  Being on multiple drugs can lead to drug interactions, more drugs being prescribed to treat side effects, forgetting to take important medications due to complex dosing schedule, and overall increase in the cost of health care.
In 2013, more than 35% of Canadians over 65 were on 5 to 9 medications.  Almost 20% were taking 10 to 14 medications.  Over a third of these Canadians were prescribed potentially inappropriate medications for older adults.
Percentage of Seniors on Public Drug Programs Hospitalized for an adverse drug reaction,  by Number of Drugs, Selected Provinces,* 2010–2011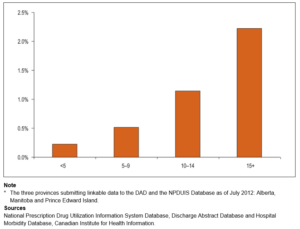 At Enhanced Care Pharmacy, we work to avoid the pitfalls of over-medication by focusing on the needs of an individual rather than the disease.  Each pharmacist is trained to ask the following questions during medication assessments:
What is this medication for and is it necessary?

If a medication is not beneficial, can we stop it safely?

Are there potential drug interactions or side effects?

Can we decrease the number of pills being taken each day?

What is the burden of cost and the effect on the quality of life?
If you have 3 or more medications, or chronic conditions that are being managed by multiple drugs, come to Enhanced Care Pharmacy for a free 20-minute consultation with a pharmacist.  We will review your medication history and provide you and your doctor with a summary of recommendations.  Whenever appropriate, we will create a detailed tapering schedule for medications that may no longer be beneficial and provide follow-ups to ensure your health and safety.